Are you ready for the ultimate family adventure? Look no further than Columbia, South Carolina! Nestled in the heart of the state, this vibrant city offers a plethora of family-friendly events that will have you celebrating and connecting like never before.
From festivals and parades to parks and museums, Columbia has something for everyone. Get ready to create lasting memories and feel a sense of belonging in this welcoming community.
Picture yourself immersed in a world of excitement and joy, surrounded by smiling faces and laughter. With its wide array of festivals and parades, Columbia is truly a haven for celebration. Whether it's the famously colorful St. Patrick's Day parade or the lively Greek Festival, you'll find yourself swept up in the contagious energy of these events.
But it doesn't stop there – Columbia also boasts an abundance of parks and recreational activities where families can bond over outdoor adventures. Imagine exploring lush green spaces, playing games with your loved ones, and basking in the beauty of nature.
In Columbia, you'll find countless opportunities to connect with your family while enjoying all that this charming city has to offer.
Festivals and Parades in Columbia
Come join the fun and be part of the vibrant festivals and parades in Columbia, where you can experience the lively spirit of South Carolina!
Immerse yourself in a community that celebrates its rich culture and traditions with colorful events throughout the year. From the excitement of St. Patrick's Day Parade to the enchanting lights of Main Street during the Vista Lights festival, there is always something happening in Columbia that will make you feel like you belong.
There is a sense of unity and togetherness at these festivals and parades, as people from all walks of life come together to celebrate. Whether it's dancing to live music at the Greek Festival or cheering on your favorite floats at the Rosewood Crawfish Festival Parade, you'll find yourself surrounded by smiling faces and a contagious energy that will make you feel right at home.
These events are not just about entertainment; they are opportunities for connection and building relationships with your neighbors. So grab your friends, family, or even just yourself, and come be part of these unforgettable experiences that will leave you feeling connected to this incredible community in Columbia.
Image from: iExplore
Exploring Parks and Recreation in Columbia
Explore the abundance of parks and recreation options in Columbia, where you can immerse yourself in nature like a bird soaring through the sky. Whether you're a nature lover or simply looking for some outdoor fun, Columbia has something for everyone.
With its beautiful parks, scenic trails, and recreational activities, this city offers endless opportunities to connect with the natural world around you.
Step into Finlay Park and let your worries melt away as you stroll along its enchanting pathways. The lush greenery and serene ponds create a peaceful ambiance that will instantly make you feel at home. Bring your family and have a picnic on one of the many spacious lawns while enjoying the gentle breeze brushing against your skin.
Or head over to Riverfront Park for a thrilling adventure on its bike trails that wind through picturesque landscapes. Feel the wind in your hair as you pedal along, surrounded by towering trees and breathtaking views of the river.
In Columbia, there's no shortage of ways to enjoy nature's wonders. From hiking in Harbison State Forest to kayaking on Lake Murray, this city invites you to embrace the great outdoors with open arms.
So why wait? Come and experience the joy of connecting with nature in Columbia – it's where belonging feels effortless and unforgettable memories are waiting to be made.
Museums and Cultural Activities in Columbia
Immerse yourself in the rich history and vibrant culture of this captivating city by visiting its array of museums and engaging in cultural activities.
Columbia is home to a diverse range of museums that offer something for everyone. Whether you're interested in art, history, or science, there's a museum here that'll capture your imagination.
Take a stroll through the Columbia Museum of Art and be inspired by its impressive collection of European masterpieces.
Step back in time at the South Carolina State Museum and explore exhibits that showcase the state's fascinating past.
And for those who love all things natural, the Riverbanks Zoo and Garden offers an enchanting experience with its wildlife exhibits and stunning botanical gardens.
In addition to museums, Columbia also offers a variety of cultural activities that allow you to connect with others who share your interests.
Join a local book club and engage in lively discussions about literature with like-minded individuals.
Attend one of the many music festivals held throughout the year and sway to the rhythm of live performances under the stars.
Or indulge in culinary delights at food tastings where you can savor mouthwatering dishes while bonding with fellow food enthusiasts.
These cultural activities not only provide entertainment but also create opportunities for meaningful connections with others who value art, music, food, and more.
By exploring Columbia museums and participating in cultural activities, you'll not only deepen your understanding of this vibrant city but also find a sense of belonging among fellow enthusiasts.
So go ahead, immerse yourself in all that this city has to offer and let your curiosity guide you on an adventure filled with knowledge, inspiration, and new connections.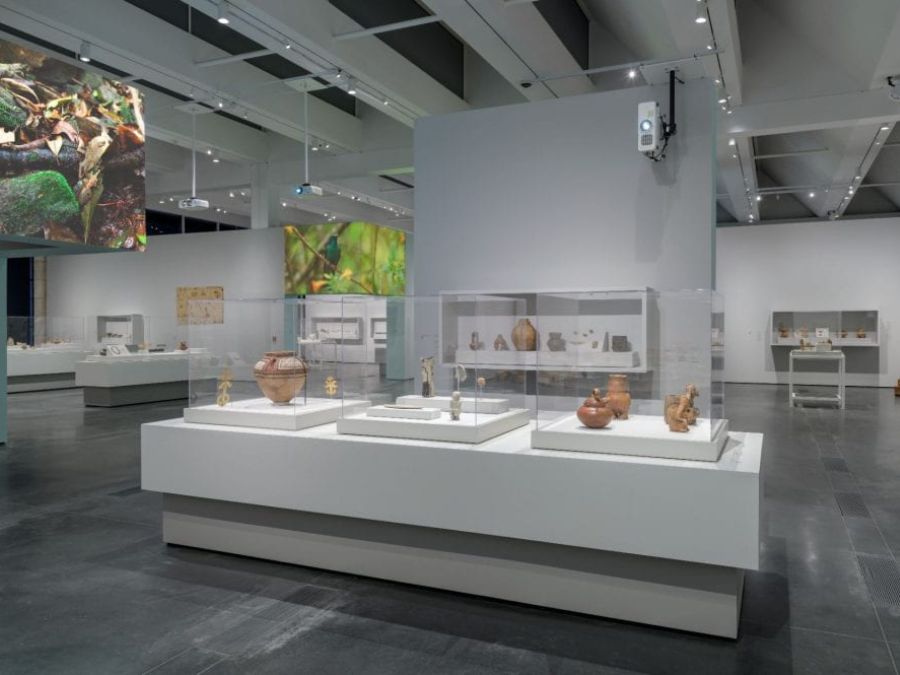 Family-Friendly Attractions in the Heart of South Carolina
Discover an abundance of attractions that will captivate and entertain your entire family in the heart of South Carolina. From thrilling amusement parks to educational museums, Columbia offers a wide range of family-friendly activities that are sure to create lasting memories.
Start your adventure at Riverbanks Zoo and Garden, where you can get up close and personal with exotic animals from around the world. Watch as your children's faces light up with excitement as they see lions, tigers, giraffes, and more. Wander through beautifully landscaped gardens and enjoy interactive exhibits that allow you to learn about conservation efforts.
Next, head over to Frankie's Fun Park for a day filled with laughter and excitement. Challenge each other to a friendly game of mini-golf or race around the go-kart track. Let your inner child come out as you ride roller coasters and experience thrilling rides that will leave you wanting more. With arcade games, batting cages, and bumper boats also available, there is something for everyone in the family to enjoy.
Columbia truly has it all when it comes to family-friendly attractions. Whether you're looking for educational experiences or adrenaline-pumping adventures, this city has something to offer every member of your family. So pack your bags and embark on a journey that will not only entertain but also bring you closer together as a family. Join the countless others who have discovered the magic of Columbia family-friendly events and create memories that will last a lifetime.
Connecting with the Community in Columbia
Step into the vibrant tapestry of community life in Columbia and weave your own unique thread as you engage with local residents, organizations, and cultural gatherings.
Columbia offers a multitude of opportunities for you to connect with the community and feel a sense of belonging. Whether it's volunteering at a local charity, attending neighborhood events, or joining clubs and organizations that align with your interests, there are countless ways to become an active participant in this lively city.
By getting involved in the community, you not only have the chance to make new friends but also contribute to the collective spirit of Columbia. Joining local organizations allows you to meet like-minded individuals who share your passions and values. You can attend cultural festivals that celebrate the diversity of our city or participate in community initiatives aimed at making Columbia an even better place to live.
Engaging with others fosters a sense of belonging and strengthens the bonds within our community. So step out into Columbia welcoming embrace and discover all the ways you can connect with its vibrant tapestry of residents, groups, and events – because when we come together, we create something truly special.
Image from: Expedia
Enjoying Live Music and Local Vendors at Soda City Market
Get ready to groove to the rhythm of live music and explore a variety of local vendors at Soda City Market! This lively event is the perfect opportunity for you and your family to connect with the community in Columbia.
As you stroll through the market, you'll be surrounded by the vibrant sounds of talented musicians filling the air with their melodies. The infectious beats will have you tapping your feet and swaying along, creating an atmosphere of joy and unity.
But it's not just about the music at Soda City Market. You'll also have a chance to discover a wide array of local vendors offering unique products and delicious treats. From handmade crafts to fresh produce, there's something for everyone here.
As you interact with these passionate entrepreneurs, you'll feel a sense of connection and support for small businesses in your community. You might even find yourself striking up conversations with fellow shoppers, sharing recommendations and stories that foster a sense of belonging.
So come on down to Soda City Market and immerse yourself in this vibrant celebration of local talent and community spirit!
Creating Lasting Memories in Columbia
Immerse yourself in the vibrant atmosphere of Soda City Market, where live music fills the air and local vendors offer a variety of unique products and delicious treats.
As you stroll through the market, you can't help but feel a sense of excitement and belonging. The upbeat melodies from talented musicians create an energetic backdrop as you explore the diverse array of stalls.
While browsing through the market, you'll discover an abundance of one-of-a-kind treasures that will surely become lasting memories. From handcrafted jewelry to homemade soaps, there's something for everyone at Soda City Market.
Engage in conversations with friendly vendors who are passionate about their craft, and be captivated by their stories behind each creation. It's not just about shopping; it's about connecting with the heart and soul of Columbia.
In this lively setting, surrounded by like-minded individuals seeking connection and community, you'll find yourself feeling right at home. Whether you're enjoying a mouthwatering snack or finding the perfect souvenir to remember your visit by, every moment spent at Soda City Market is an opportunity to forge new connections and celebrate all that Columbia has to offer.
So come on over, join in on the fun, and create lasting memories that will make you feel like part of this vibrant, family-friendly community.
Immersing Yourself In The Beauty Of Nature At One Of Columbia Many Parks
In conclusion, Columbia, South Carolina is the perfect destination for a fun-filled family getaway. With its wide range of festivals, parks, museums, and attractions, there is something for everyone to enjoy.
Whether you're exploring the vibrant parades that fill the streets or immersing yourself in the beauty of nature at one of Columbia many parks, you're guaranteed to create lasting memories with your loved ones.
But it doesn't stop there. Columbia offers more than just entertainment; it provides opportunities to connect with the community and truly experience the heart of South Carolina. From engaging in cultural activities at local museums to strolling through the bustling Soda City Market and enjoying live music from talented artists, you'll feel a sense of belonging and camaraderie in this vibrant city.
So pack your bags and head on over to Columbia – where adventure awaits! Let yourself be swept away by the excitement and joy that fills every corner of this charming city. Get ready to celebrate, connect, and create unforgettable moments with your family in the heart of South Carolina.
Embrace all that Columbia has to offer and let it paint a picture of pure happiness for you and your loved ones.